The Blues have completed their transfer ban and Frank Lampard is looking to improve his side. Potential signings include a winger, as Pedro is set to leave, a back-up striker as the Blues look to move on Olivier Giroud and Michy Batshuayi, and a full back as Frank Lampard looks to improve his defence. Here are the five players, Chelsea can potentially look to sign in the transfer window.
5. Davide Calabria (Full Back) – AC Milan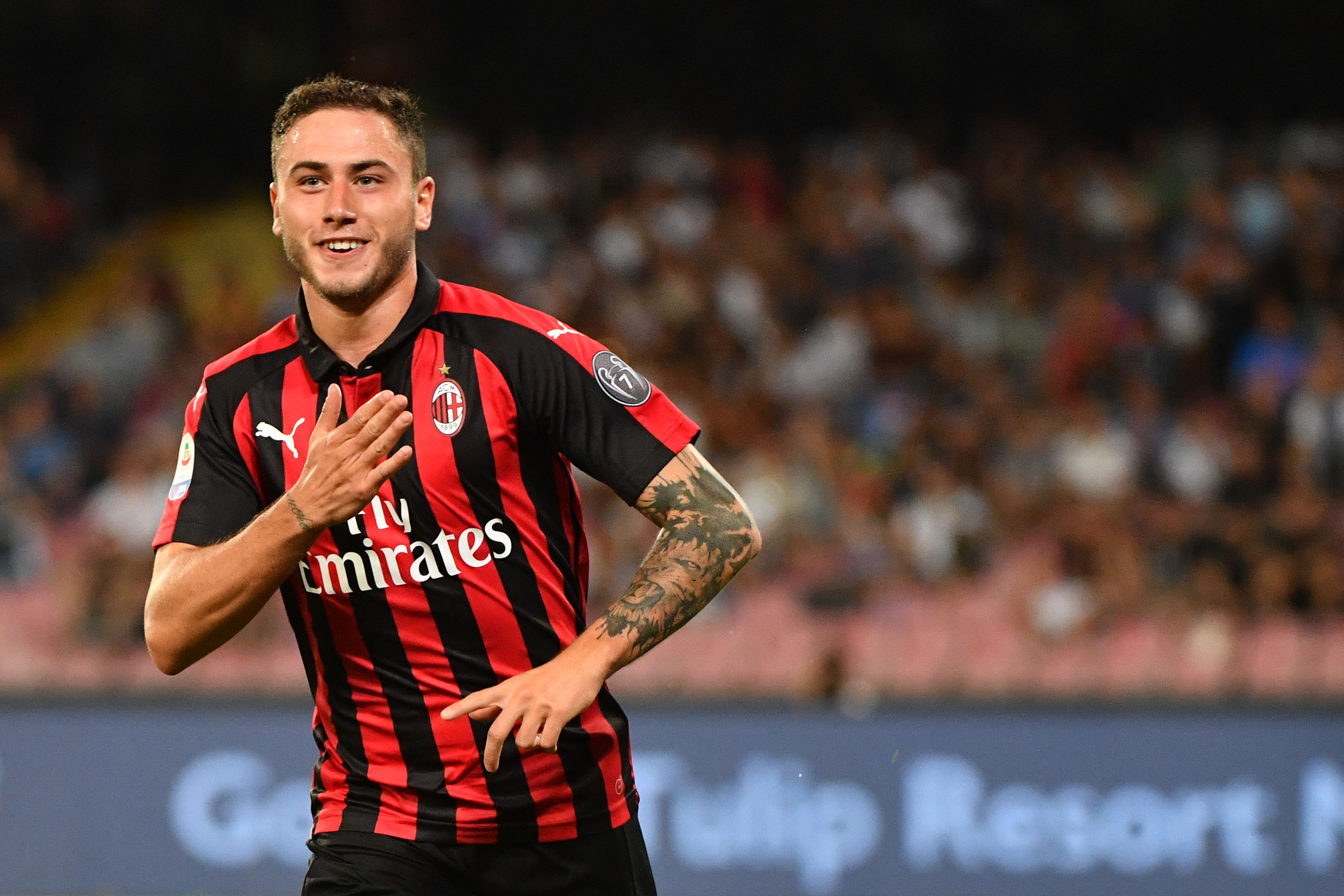 A potential option as a left-back is AC Milan full back, Davide Calabria. He is currently value at £10 mn and is a solid option if the Blues move on Emerson Palmeiri. As it is quite evident now that Marcos Alonso's preferred position is wing back instead of full back, and Lampard preferring a 4 man defence, the AC Milan man looks a decent option for the Blues. The former Italian U21 international has played in 13 Serie A games so far, and has made 0.3 blocks and 0.7 interceptions per game. Tackling, passing, holding on to the ball and interceptions are his key strengths and he might suit Chelsea's high press style of play as well.
4. Alex Telles (Full Back) – FC Porto
Valued at £36 million, Alex Telles offers a solid defensive option to Frank Lampard's team on the left hand side. The Brazilian has been linked to Chelsea a couple of times in previous transfer windows but nothing materialised so far. Having played 15 games in the league, the 27-year old has scored 5 times and assisted 5 times so far. His defensive stats look great as well, with over 1 tackles, interceptions and clearances per game. Apart from these, crossing is one of his key strengths and he can add the same venom on the left side, like Reece James' on the right. He will also cost the Blues considerably less than Ben Chilwell, who is of similar quality.
3. Hakim Ziyech (Right Wing) – Ajax Amsterdam
The 22 year old Moroccan is one of football's hottest properties and is valued at £45 million by the Dutch side. As Pedro is set to depart, he will add some much needed quality and competition on the wings to Christian Pulisic and Callum Hudson-Odoi. He has played 23 games in the season so far and had a 24 goal contribution for Ajax. The Moroccan is likely to settle well into the Blues side, given the high press football he already experiences in Ajax. Apart from that, he loves taking shots from distance and contributes defensively as well with over 2.1 tackles per game. Ziyech crosses the ball perfectly over 2 times a game, something which the Blues have been missing from Willian. Should the Blues choose to sign him, he will be a valuable addition to the side.
2. Odsonne Edouard (Striker) – Celtic FC
Although the Scottish Premiership is not known for its reputation, Odsonne Eduoard would be a valuable player to add to the squad for the Blues as they look to replace Michy Batshuayi and Olivier Giroud. The U21 French international is likely to cost just around £15 million, which is a splash in the water considering the hierarchy of Stamford Bridge has made bad investments in the past. Eduoard has featured in 31 games for Celtic in the season and has contributed with 16 goals and 15 assists, which are good returns for a striker. His addition would bolster the squad and also provide much needed competition for Tammy Abraham and the Blues can only benefit from this signing.
1. Timo Werner (Striker) – RB Leipzig
Chelsea's top priority in the summer is likely to be the 23 year old German, who reportedly has a £45 million release clause from June 2020. A target of several EPL clubs, Werner can play as a centre forward, a left winger and a right winger and will bring versatility to the Blues side. 18 goals and 6 assists in 17 league games make a good reading but the Premier League is a different beast altogether. With over 4 shots and 1.5 key passes per game, Werner will a valuable addition to the Blues side as Tammy Abraham is yet to start firing in big matches. Apart from these, he will also give Lampard the opportunity to play with 2 strikers upfront and pose more attacking threat.